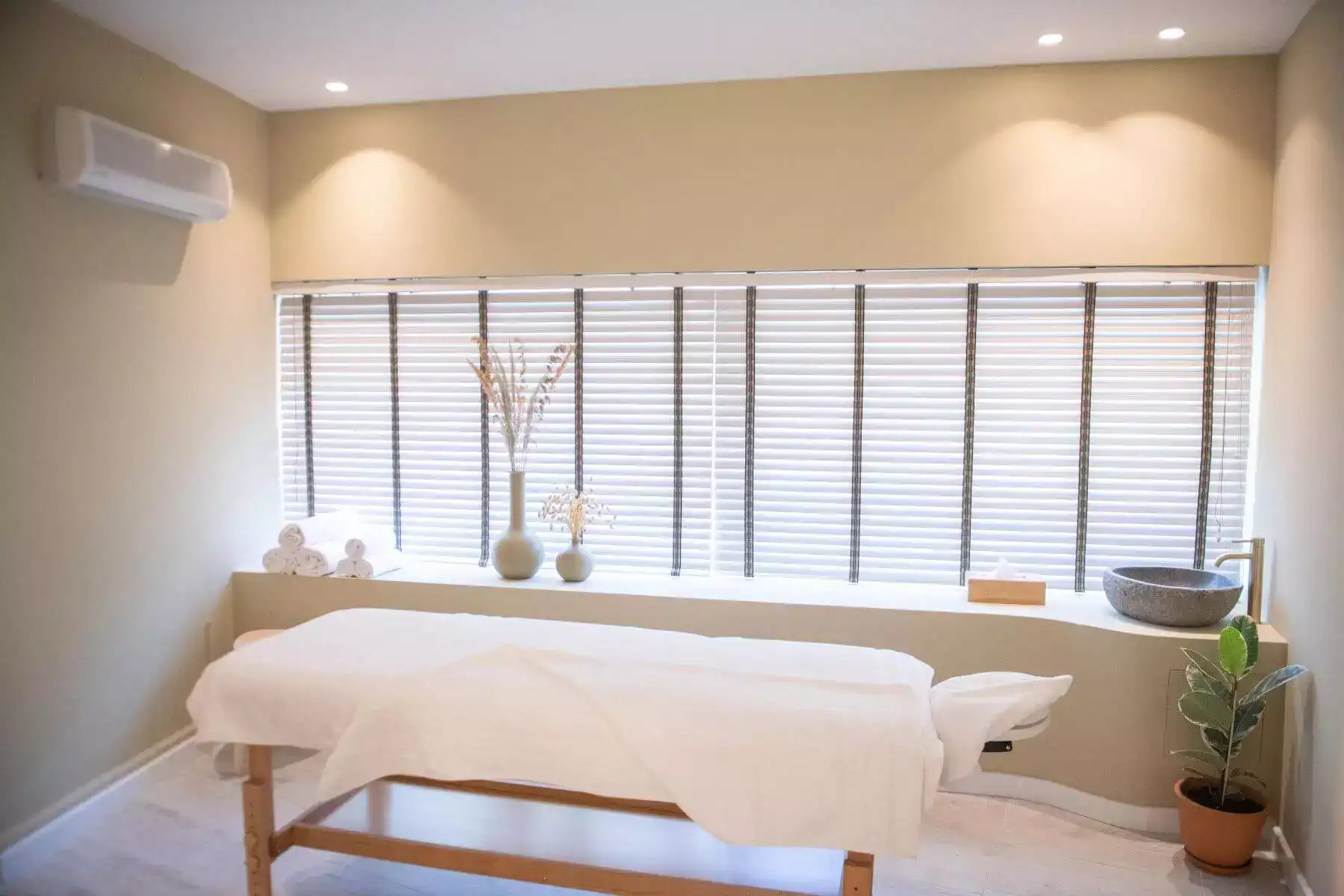 To feel good, we need to feel comfortable. A massage will make you feel great and communicating with your therapist is the key to this experience.
FIRST INTRODUCTION WITH HEALING ART
The first time you come to Healing Art Massage, you will fill out a personalized form listing any injuries, medical history or information about your physical condition that is important to know about your treatment.
The therapist will then discuss with you, based on the completed form, what parts of the body you want to focus on.
This step is important, so we suggest you be at the Healing Art site 15 minutes early, so that there is the necessary time to prepare the ideal treatment especially for you.
PREPERATION
Your therapist will come out for a moment, allowing you to get ready, lie down on the special massage bed, and cover yourself with the towel we will provide. During the massage, your therapist will only reveal the areas of your body where he works.
DURING THE MASSAGE
You can request either a full body massage (for general relaxation) or a customized session with an emphasis on specific parts of your body. Throughout the massage, remember that your comfort is important. Do not hesitate to talk to your therapist more or less if you feel it.

 

It is important to relax your mind and muscles during the massage. Breathe normally and try not to tighten your muscles. Keep in touch with your therapist and – if you want – comment on the pressure or their techniques.


You can tell your therapist how much or less pressure you want, what areas you want to target, what may be causing you discomfort, and whatever you feel the need to share. Your feedback will help us offer the best possible experience, especially for you.
AFTER THE MASSAGE
When your massage is complete, your therapist will be waiting outside while you prepare. When you are ready, he will return to the main area with you and offer you a glass of water (it is important to stay hydrated after the massage) and he will say goodbye.
Before you leave you can book your next appointment at our reception.
Do not hesitate to share with us comments about your experience. Feedback makes us better and, in addition, helps us plan your next session.
We look forward to your visit!
As for your comfort, we will take care of it.